Write Insights
A Basic Guide to Handwriting Analysis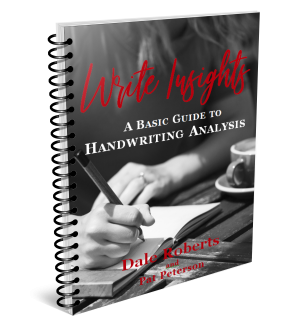 Are you curious to know what your handwriting says about your personality? How about the handwriting of friends, family, or special someone? The signs are right in front of you, if you only knew how to read them!
If you've always wondered how handwriting analysis is done and what various strokes and letters mean, but don't have the time for a lengthy class, we have the solution!
This book by Dale Roberts and Pat Peterson is filled with theory, practice, and pages of examples. Use it to better understand yourself, your spouse, or your employees, or better yet, your prospective employee – the one with an impeccable resume, but with that "can't put your finger on it" problem.
What You Will Find
The book is loaded with writing samples, using eleven different metrics: size, slant, width, connections, pressure, zones, legibility, printing, line direction, margins, and signature.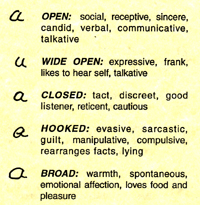 There's even a multi-page table of detailed descriptions of the many ways each letter of the alphabet might be written, with clues to the person's true self hidden in every stroke.
The layout of the book makes it so easy for you to compare your handwriting samples to each of the many examples shown, and draw your own conclusions about the personalities of your friends, coworkers or special someone.
Have E-Book Sent to Your Email
We'll send a PDF of the book to your email, to print or read on your computer or mobile device. Just $10.
Click on the Buy Now button to pay with PayPal or with your debit or credit card.
Have Book Mailed to You
We'll mail the book to you so you have it to add to your library. $12 + $3 shipping
Click on the Buy Now button to pay with PayPal or with your debit or credit card.